Diesel Car Tuning Box, Plug & Play Hybrid, Petrol Car Tuning Chips
We ship Worldwide via Fedex Express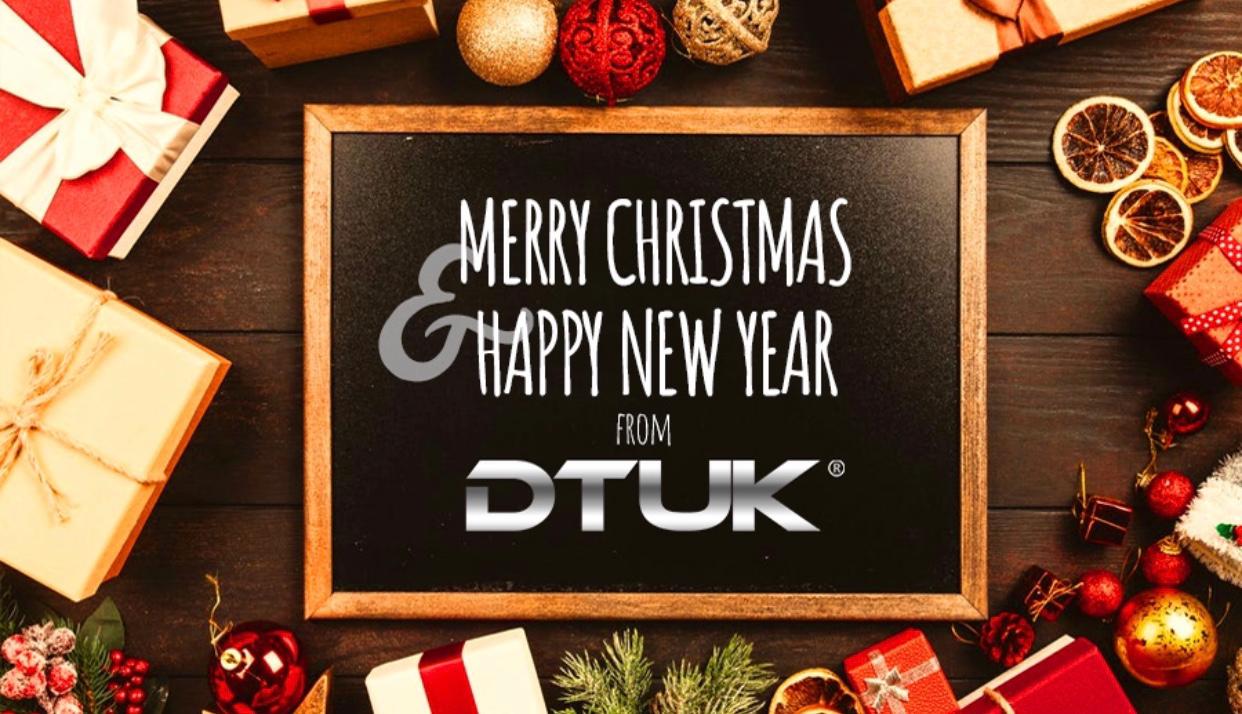 Welcome to DTUK Performance and thank you for considering us as your tuner of choice for engine tuning. We specialise in performance chip tuning boxes for a huge range of vehicles. DTUK Petrol, Hybrid and Diesel Car Tuning Boxes are manufactured in a state-of-the-art facility in Germany using high quality components and connections from Original Equipment Manufacturers (OEM) so that they match exactly with the existing engine connections in your vehicle. Almost all applications are 'plug & play' using our detailed, colour installation guides allowing even inexperienced home mechanics to install the system and increase performance & economy on their own driveway in a matter of minutes. Simply plug in, drive and enjoy, safe in the knowledge that your vehicle warranty is intact. Once fitted our car tuning box to your car, you can expect up to 40% more power and torque, sometimes even more, depending on application. Search for your vehicle to see more detail on the figures you can expect. Check out our Rolling Road page to see real world, customer supplied evidence of our results. You will also benefit from an engine that now runs more smoothly and efficiently. Efficiency gains of up to 20% are achievable for most applications. "Flat spots" in acceleration will virtually disappear. For vehicles that still suffer with "lag" on initial acceleration you may also want to consider our PedalBox system that improves throttle response on drive-by-wire vehicles. DTUK Petrol and Diesel Car Tuning Chips (for the techie amongst you) sit between the vehicle's ECU and engine to control the fuel injector system, turbo and more using sensors on the common rail or injectors and a range of other sensors depending on application. Check out the "Products" page for more information. This means, unlike other tuning options, that we do not interfere directly with the ECU or break any factory seals so avoid invalidating your warranty.
Future Proof"" yourselves from the switch to Digital –
If your comparing tuning boxes from various websites, we'd like to make you aware of a new feature that has recently been added to our CRDT+/CRD3+/FSR+/MP-T+ with app control.
More and more vehicle manufacturers are now using a new sensor technology called SENT ( Single Edged Nibble Transmission ) Basically a digital sensor rather than the usual analogue type sensor that have been used for years.
Our boxes listed above now have ability to control both analogue and the new SENT protocol digital sensors, so in the future if you find you've changed to a new car that uses this new technology there is a good chance that your DTUK box can be re-used. Other tuning box companies don't have this facility and instead have a separate box for these vehicles and retail them for around £600.00.
Just a little something to consider before you make a purchase.
The very latest in market-leading Multichannel Petrol, Hybrid and Diesel Chip Tuning Boxes including high-speed processors complete with dyno proven software written and developed in-house by DTUK®
Optional Bluetooth Smartphone control with "over the air" software updates
Fully Adjustable Digital Petrol, Hybrid and Diesel Tuning Box offering up to 40% gains in Power and Torque
Up to 20% improvement in Fuel Economy (depending on driving style)
Improved throttle response for a smoother driving experience
Suitable for both manual & automatic transmissions and for vehicles fitted with a diesel particulate filter, including the latest Euro 6
Improved low rev range Torque, which is ideal for towing
RPM detection on applications using our CRD3+,FSR+ and MP-T Boxes
German Manufactured, with over 3,000 genuine TuV Approved applications
Programmed specifically for your car, van, motorhome, truck, boat or tractor
Upto 5 Year* Module Warranty for complete peace of mind.(*subject to terms and conditions)
Transferable to your next vehicle (depending on injection type, please contact us for details)
Simple 15 minute average self-fitment, or Nationwide Fitting via our Dealer Network (contact us for details and costs)
24 Hour UK based technical support via email
Next Day UK Delivery via Royal Mail Special Delivery and fast international delivery options via Fedex
14 Day Money Back Guarantee
Family owned UK Limited Company founded in 2005
car tuning
*subject to driving style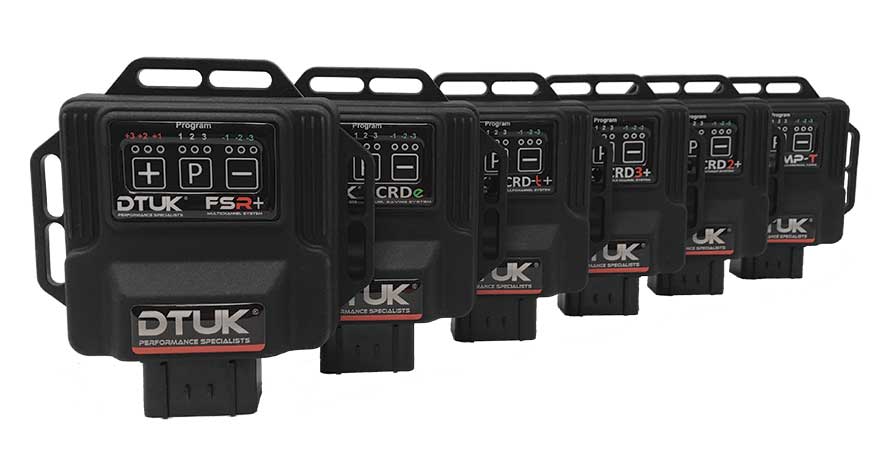 Some of our boxes are now available with optional "Bluetooth App Control" – that come with the following benefits
NEW Features:
Connect your smartphone directly with your DTUK Tuning Module
Acceleration for real-time measurements
Display of the longitudinal & lateral acceleration
Live Display of relevant sensor data
Activate & Deactivate the Tuning module using the APP
Select your favourite program & fine tune setting
Adjust the app's onboard instruments & features
Set a specific warm up timer from 1-15 minutes to allow your engine to reach working temperature before the module is activated
Interchangeable between engine technologies Petrol / Diesel / Hybrid analogue applications & upgradeable to SENT applications.
"Over the air" software updates
Compatible with all devices running Android 7.0 (excluding Huawei) & above and iOS 10 & above.

"" limitations apply due to the continued development employed by vehicle manufacturers (23rd of November 2018)