Petrol & diesel tuning boxes for: / Tractor / Versatile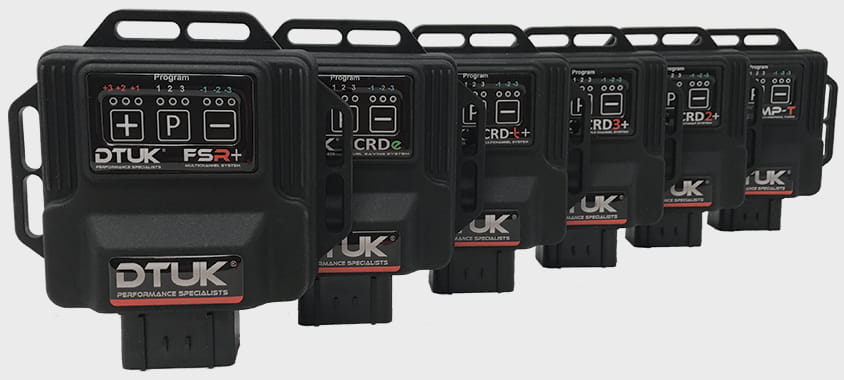 Versatile Diesel Tuning Boxes including Petrol & Hybrids
Are you looking to tune your Versatile? If so, you are in the right place!
The DTUK Performance range of plug & play tuning systems and designed to get the most from your Versatile. Our systems benefit from the latest in multi-sensor technology and user-selectable multi-map tuning solutions.
Your turbocharged petrol, diesel or hybrid-engined Versatile is in the safest of hands. Our market-leading systems are programmed specifically for your vehicle and can be installed at home, usually in 20 minutes or less thanks to our OEM connectors and detailed colour installation instructions.
Our performance systems work in conjunction with your vehicles ECU, which means that all manufacturer safety parameters remain in place. This also gives the added benefit that with your DTUK tuning system removed your Versatile will revert back to a factory standard tune leaving no trace of installation.
Versatile Increased Power & Torque
Once the system is installed you will immediately feel the increased power and torque that your engine has to offer, alongside improved throttle response and optimised driveability taking your Versatile to a whole new level of performance.
By transforming the torque and power on offer throughout the rev range you will find that your vehicle can more easily attain and maintain speed whilst also being able to drive smoothly in higher gears earlier and for longer helping you to increase economy. Many competitors look purely for the maximum power but that is rarely the optimal way to tune a vehicle. At DTUK we aim to ensure a vehicles drivability is maintained or enhanced so that power feels strong, linear and 'factory' in the way it is delivered.
We love to hear from our customers so if you have any pre-purchase questions please don't hesitate to contact us.
Check the testimonial section below to see what other Versatile owners have had to say about their experience of fitting and using DTUK products.
The figures quoted below are an indication of what your car should produce after installing a DTUK Diesel, Hybrid or Diesel Tuning Box, in most cases, you could and should see higher figures.