Audi S4 S5 SQ5 B9 3.0TFSI 354PS tuned to 410ps and 627nm
Audi 3.0 TFSI 354PS Tuning B9 S4 S5 and SQ5, 2 years on…
Audi introduced the B9 S4 and B9 S5 in 2017 and it was equipped with a 3.0 TFSI Petrol engine producing 354ps and 500nm. During 2017 we purchased our own S4 and began developing a plug and play tuning box.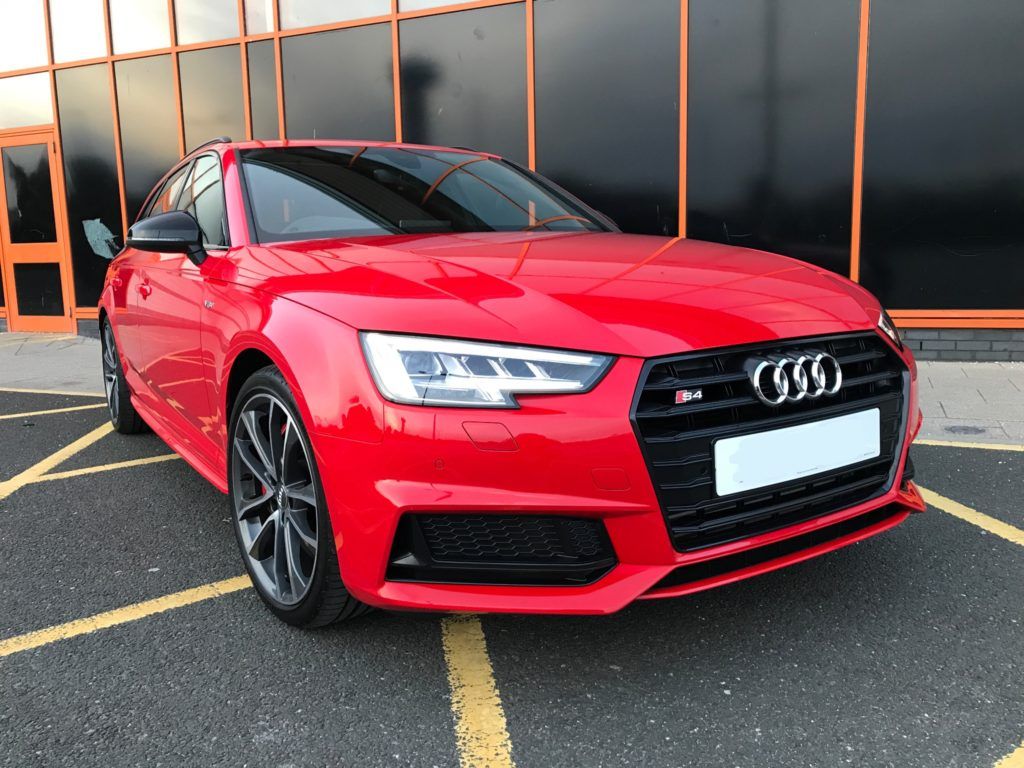 Audi claim figures for the B9 S4/S5 are 354ps and 500nm, during our development stage our own S4 produced 408hp and 627nm.
Since the release of our tuning box, we have sold in excess of 300 to S4/S5/SQ5 customers all across the globe. Several have taken their own cars to rolling roads including Mr W++++ who took his car to P-Torque in the West Midlands.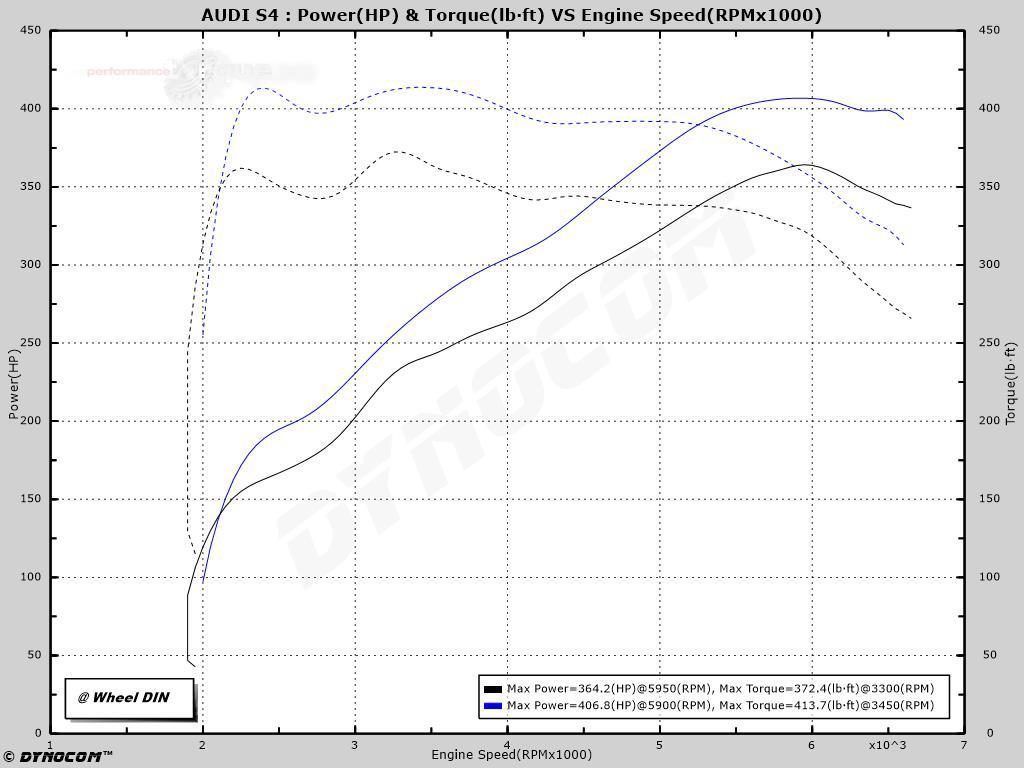 This graph clearly shows the standard (stock) and after (tuned) figures. In Adams case his S4 produced 364.2hp (368ps) and 373lbft (507nm) of torque. With the DTUK tuning box connected, his car produced 406.8hp (412ps) and 413.7lbft (562Nm) of torque.
 Another customer, this time with an S4 again using our plug and play tuning box along with a Racingline intake, and Milltek cat back exhaust system took his car to Surrey Rolling Road.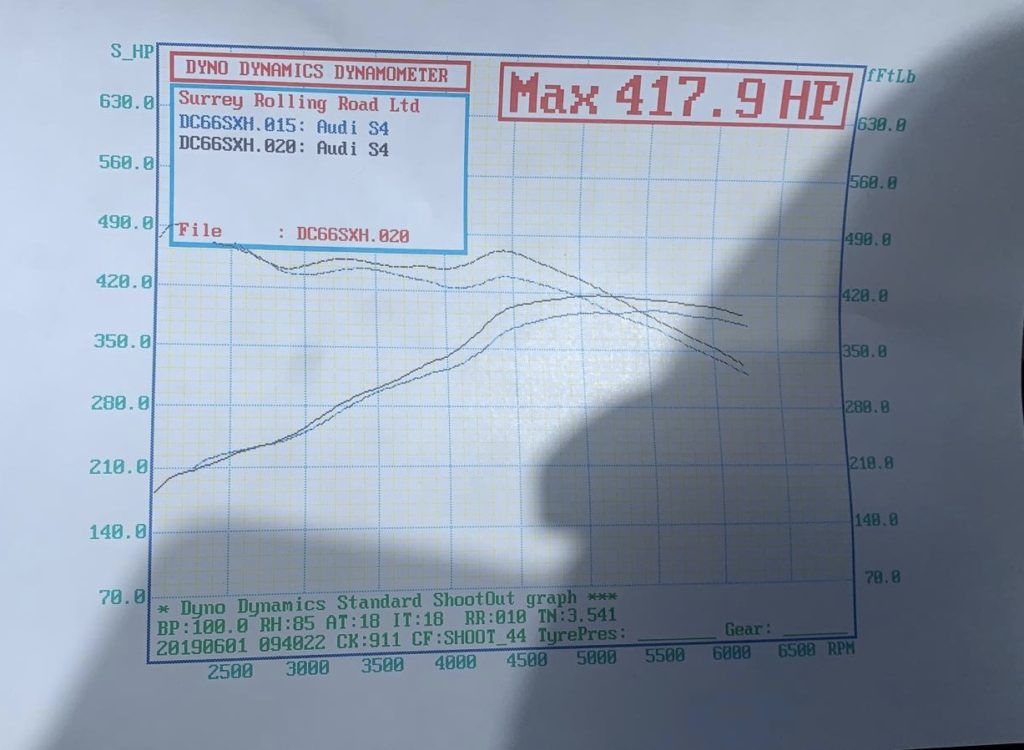 In his case we only have the "after" results which show an impressive 417.9hp (423PS) and 490lbft (666Nm)!!!!of torque. 
Another popular (and we think even more relevant and accurate way of measuring a cars performance) is by measuring the 0-60 times. We use a V-BOX which is a professional GPS measuring device, another popular and cheaper GPS device is called DRAGY and can be purchased for around £130 online. 
Below you'll see a customers 0-60 time after installing a DTUK tuning box to his B9 S5 Sportback.
DTUK tuned 0-60 in 3.79 seconds.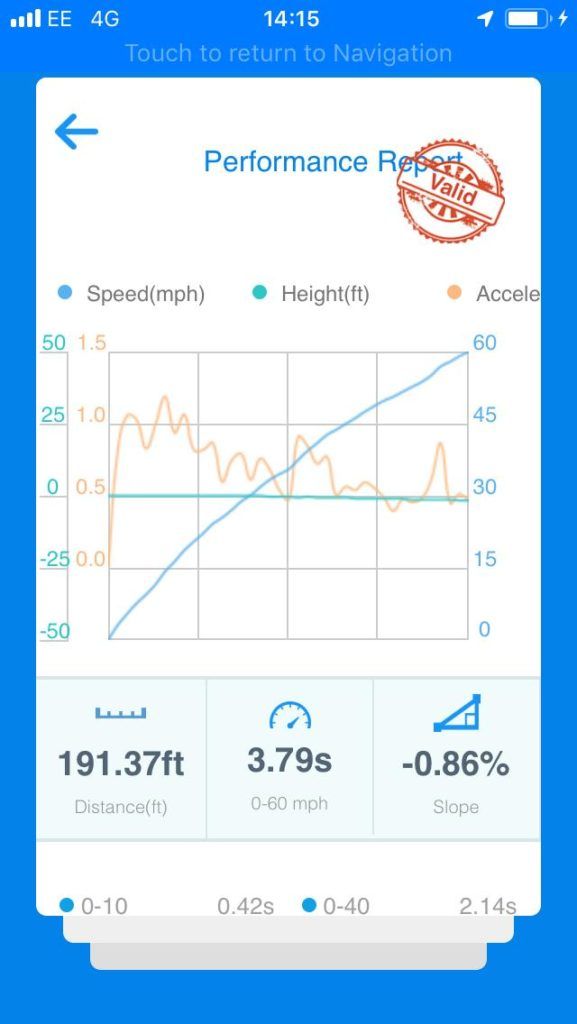 Another customer sent us his 0-60 times, I'll be honest I'm not sure which GPS device he's using but this does show his before and after times.
Stock S4 saloon 0-60 in 4.2 seconds
DTUK tuned S4 0-60 in 3.73 seconds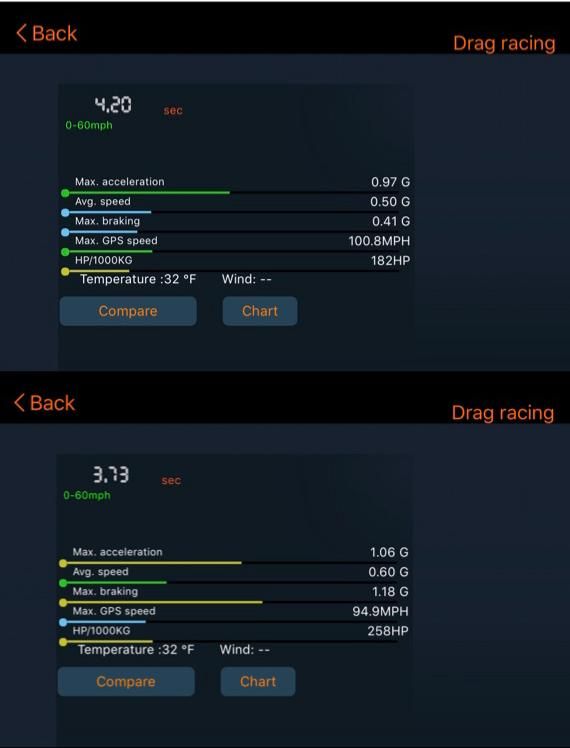 As we've said before, as a company we try to be as honest and transparent as possible and hope that after reading the information above that you trust us to tune your Audi S4, S5, SQ5. In fact, if you're reading this article we hope that you feel confident enough to trust DTUK to tune whichever car you have.
If you have an Audi and you'd like to see what benefits adding a DTUK tuning box to your car are, then please CLICK HERE to see what we can offer you.
Thanks for taking the time to read this post and if you have any questions then please don't hesitate to contact us.
Andrew ( MD/Founder/)