New product: TCU+ Gearbox Flash Tool – Available Now to buy online
Gearbox Tuning for automatic geared vehicles, tiptronic, and paddle shift vehicles!
New product alert – Automatic Gearbox TCU+ Flash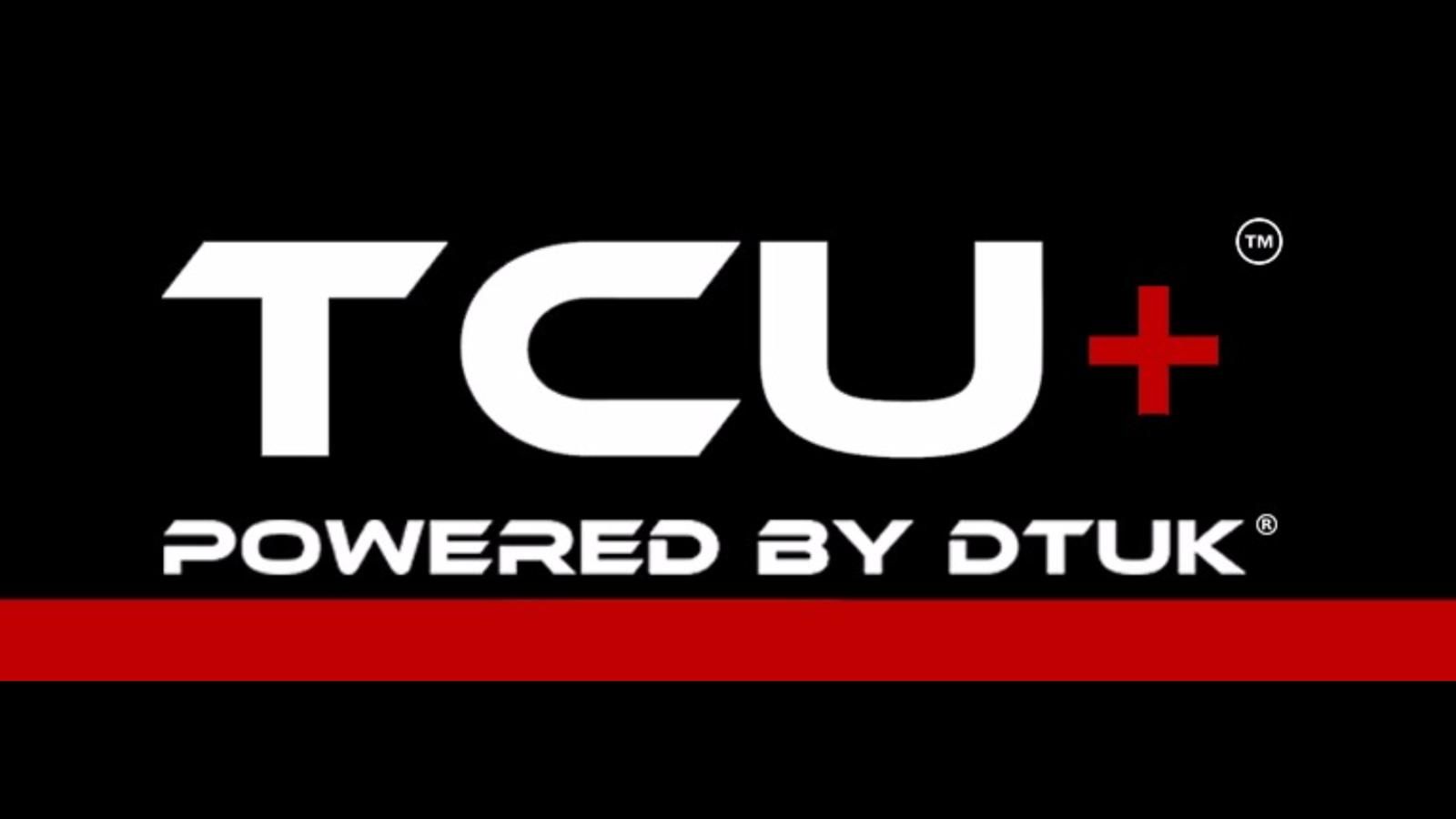 ✅ Upto 40% Faster Gearshifts – enhances the performance of your car and gearbox by increasing torque limits and altering the gearbox TCU settings
✅ Suitable for automatic vehicles, tiptronic and paddle shift equipped vehicles
✅ Easy to install – Plug in to your OBD port and installation takes less than 5 minutes
Available to purchase now, please use the drop down menu and select your vehicle, if it is not listed then please contact us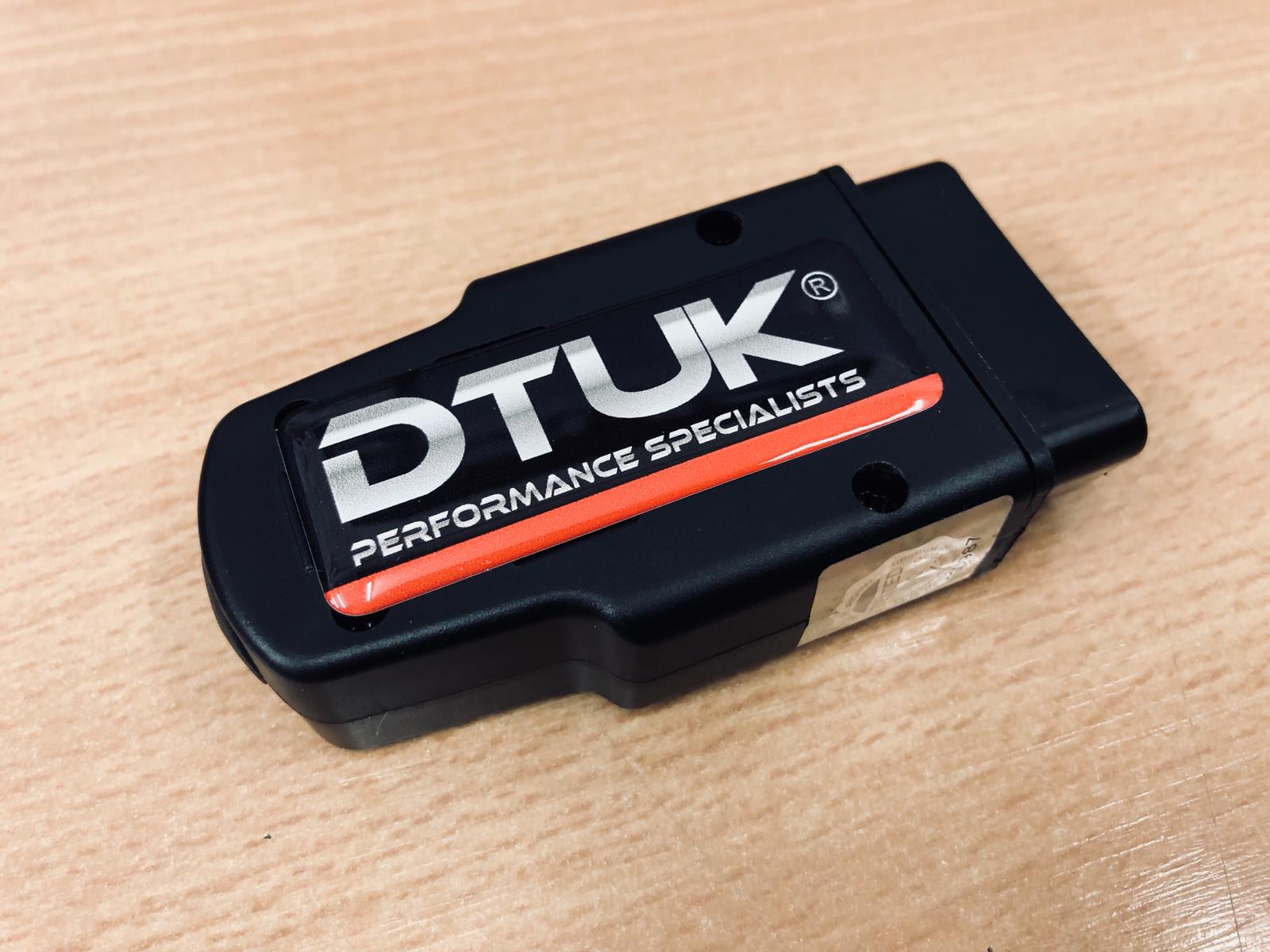 The TCU+ flash provides gearbox tuning to increase the performance and drivability of any automatic geared vehicle.
No PC, laptop or internet connection required, simply plug in through the vehicle diagnostic port (OBD).
Enhances the performance of your engine & gearbox by increasing torque limits and altering the gearbox TCU settings.
The device uploads the new settings within 30-90 seconds and will not add a count to the ECU flash counter, programming is started and completed with audible beep sounds and an LED, it is also not dealer traceable.
Can be used as many times as required on the first vehicle its connected to, if the dealer flashes new software to the car during a service you can simply reuse the device again.
(this item is a single vehicle use item, not suitable for Manual or CVT transmissions)
The TCU+ Gearbox Flash installation guide.
The TCU+ Gearbox Flash is an OBD flash tool that not only unlocks manufacturer's transmission settings within the vehicles ECU to give smoother and quicker gear shifts, increased torque and performance. It also now provides an adaptation reset as standard which helps you get the most from your car. This provides an essential tool in your vehicle's modifications journey.
The TCU+ Gearbox Flash has three functional requirements.
The need to improve and optimize the gear shift speeds and modify torque settings in the modern automatic gearing systems to improve the overall driving experience.
The need to create a simple to use Plug n Play OBD solution which is easy to install and at an affordable price.
Provide the end user with a tool that allows the vehicles adaptation settings to be reset to factory, simply and efficiently.
How does it work?
The all-new TCU+ Flash Tool integrates with the vehicle's onboard communications network via OBD to access the ECU, TCU and Convenience modules to adjust/reset the shift strategies within the OEM control components to "point" or "re address" these strategies to the best and most optimal settings.
This includes changing the transmission shift speed pointer to a faster/different setting. The internal components that make up the mechanics of the transmission have a wide range of tolerance and multiple settings allowing manufacturers in most cases to use single components across a wide range of vehicles allowing them to reduce production costs across the group. They all contain similar if not the same generation components, usually built in the same factory, but have model specific software strategies that are used for their specific application.
The New TCU+ provides a Clean Start Point
Over time your vehicle may have adapted to a slower shift due to a previous owner driving style or the way the vehicle has been driven over time. Unique to the new TCU+ Tool we have added the extra function of resetting this to provide a 'Clean slate' install. This is an essential step when modifying or tuning as it gives the user a factory clean reference point and base line.
What's all the Torque About?
Torque Limits are also set in various systems and control modules within the vehicle; this is set by the manufacturer and is one of the easy ways to electronically limit power in certain models of vehicles. This allows the manufacturer to release many different power variants with different driving characteristics with only a single engine. This is a much more cost-effective way of creating a vehicle range without the need to manufacture multiple engines at different power levels. We all know how many power variants are available for the VW Golf 2.0TDi for example. Same engine different software settings.
The New TCU+ Releases Lost Power.
By simply unlocking, resetting and amending the torque settings to the various other manufacturers settings we can allow the vehicle to produce and deliver power safely and still stay within the manufacturers specified limits. This style of 'derestricting' ensures that key settings such as clamping force, slip, torque limits, shift speeds etc. all remain within not only manufacturers spec, but also component spec, thus never exceeding safe operating tolerances or shortening component life.
How do I Install the new TCU+ Tool? 
The new TCU Flash device is a simple Plug in OBD Flash unit. Plug the unit into the OBD port, wait for the procedure to complete and then remove from the OBD slot, it really is that Simple! Once installed the tool is then locked to that vehicles VIN (Vehicle Identity Number), which can be flashed multiple time to refresh the upgrade if it has been erased by the Main dealer or Manufacturer.
How do I remove the TCU+?
If you require the TCU+ to be removed this MUST be done at the main dealer with a standard flash back to stock/reset at dealer level
Installation Procedure
Switch 'ON' ignition, but do not start engine. Ensure dashboard/ignition lights are illuminated.
Locate OBD port (on board diagnostic plug) usually located in the driver side foot well. 
With the ignition still in the 'ON' position (engine NOT started) insert the flash tool into the socket. You should hear an audible beep and the LED will illuminate. The tool is now active and has begun to program.
Once the upgrade is complete the unit will begin to beep constantly confirming the process has completed successfully and the LED will switch OFF.
Remove the flash tool from the OBD port and switch ignition into the 'OFF' position
IMPORTANT – Start the engine by turning the key only. DO NOT PRESS GAS/Throttle/ Accelerator Pedal and allow to idle for 5 mins. On some vehicles you may hear the engine hunt/rev in this time, then eventually settle.
After 5 mins of idle you can now drive the vehicle using the full rev range and, in all gears, and modes, in both sport and manual. The vehicle will now begin the adaption phase and adjust to the new upgrade. This phase can take anything form 10 – 100+ miles depending on vehicle. We advise driving the car briskly for the first 80 -100 miles to achieve the best results Once complete the vehicle will feel sharper and more responsive.
ONCE THIS PROCEDURE IS COMPLETE THE TOOL IS LOCKED TO THE VEHICLES VIN. DO NOT PLUG INTO ANY OTHER VEHICLE AS THIS MAY CAUSE DAMAGE
Customer feedback
Customer via text in the UK with a 2018 Audi A7 50TDI 286PS
After 10 miles, that tcu tune had made a world of a difference! Wow, Yeah there's a dual carriageway near my house about 12 miles there and back. Did as per instructions. Wow it's so much better, tried it in normal auto mode with kick down and it's quicker! But I reckon with the pedal box it'll be perfect. Haven't tried it around roundabouts yet want to see if it can select the right gear and respond quicker
————————————————————-
Mark in the UK – Customer with a Jaguar XKDynamicR 5.0 510PS
OK so my car is plenty powerful enough but the change up from 1st to 2nd is a little sluggish, I did the standard hard reset, but as I live in a rather sleepy seaside town there's very little opportunity to then 'push those boundaries' afterwards (for the tranny to relearn) as there's invariably a pensioner in a hyundai i10 intent on doing 35 in a 60 in front of you.
TCU+ delivered on Sat, tried to drive it hard early on Sunday but was thwarted by the church rush, tried early Monday but was prevented by tractors.
Called DTUK and they recommended a hard reset and reinstall, done Tuesday and taken for a spirited 100 mile drive at decent (allegedly officer) speeds 🙂
Now it's as it should be, very slick gear changes and changes the dynamics and driving pleasure of the car for the better.  I was doubtful as am not aware of anyone with a 500BHP car having it done…but I can confirm it is worthwhile.
Having the car dyno'd on Tues before fitting the Petrol tuning box and pedalbox+  Weirdly when declared to my insurance they advised as less than a 10% increase in power that there'd be no increased premium just a £10 admin fee for updating records!
Now am awaiting my pedalbox and Petrol tuning box
——————————
From Audi-Sport.net
Member name – cuke2u –
Vehicle – Audi A4 B9 2.0 2.0tfsi 190ps 7speed S-tronic
I received my TCU+ Tune from DTUK today and will install it to use this week. I have not purchased the device to eliminate any lag, or to improve the gearchanges, as I've been happy the way they are, but to go with my tuning box. I am hoping it will allow for the increase in power and torque the box gives to be implemented upon better.
On my short urban drive to work I have noticed a difference immediately despite the gearbox still having to relearn. Much better in traffic, smoother and less 'snappy' or jerky. Also the gear changes are nearly unperceivable and I found myself looking at the gear indicator to see which gear it was in.
More to follow, have to try all the modes and manually using the box…
Whoa, sport mode is bit feisty…
More to follow..
————————-
Michael in the USA – Customer with 2018 Audi S5 – WhatsApp group
Installed TCU upgrade this morning. What a difference. Pulls harder in low gears, dead spots gone, shifts way smoother on harder acceleration.
————————–
Matt in the UK with a 3.0D Jaguar XF 240PS
Update on the Jag install. Lower speed changes are far smoother. Kick down is much faster. I also seem to be getting 8% more to the gallon.
It's getting better mpg, even though I've obviously been testing acceleration and gear changes. Average mpg is set on auto at the moment so it does it for every journey. Whatever the reason, I'm getting extra mpg… Which is pretty important when my average is 31 ?? an added bonus is the car is smoother, faster and happier in town.
—————————
Anson in the US – Customer with an Audi SQ5 3.0 TFSI 354PS
Quick feedback on our side of the pond.
On B9 SQ5 have everything DTUK, from tuning box , pedalbox, and now TCU tune.
Though only have about 30-40 miles into it. It mainly wifey's ride.
Things I notices..
Gears run smoothly on normal city drive.
Gears change quicker. But that still all depend on the driving condition. Little throttle will still have slow shift, but quicker than stock
Definitely feel the there is more Torque. Especially at lower RPM.
When gears changes. The delay is gone. And power comes instantly.
Did not have a chance to drive it like a Maniac yet.
Once I get more miles on it, I will report again
——————
Tom in the UK
Well, I got my flash, arrived Saturday.
2016 66plate FL Audi S3 S-Tronic.
The cars not standard, JB4, decat, GFB DV, intake, muffler delete.
Initial impressions, all positive so far.
Only done about 4/500 miles or so, yes, my cars my work van, so I'm a higher mileage user.
The shifts are as smooth as they've always been in D
But they're faster.
The shifts in S and M are noticeably quicker, especially at the top end of the Rev range.
Everything is crisp and sharp but still smooth, no jerkiness into the next gear, seem less.
The lack of effort require to drive under normal conditions is nice, less throttle for the same/more movement (the car).
So it has uncapped or at least restored the torque available in each gear.
Noticeable in the wetter conditions, traction is broken easily and with the faster gear engagement makes for good progress with a smile on my face again.
In summary, the flash that Andrew and the DTUK team offer is a good upgrade so far, and complements the modifications and optimisations on my car.
——————————–
Craig in the UK – Customer with a BMW 520d 190ps Automatic
What a difference to my 2018 520d. The tri-channel already made with come alive, but the TCU now removes the delay from 1st to 2nd when taking off, straight to 2nd as it rises to 5k revs, before it would hit 5.5k revs, then slow down as hit rev limit and then change to 2nd gear. And in manual much quicker downshift and holds gears for longer rather than downshift for more power. 10 out of 10. And cheers for the service and next day delivery Andrew and team.
———————————
David in the UK – Customer with 2018 Audi S3 2.0 TFSI 310PS S-tronic
Yeah have to agree. Pulls harder, gear changes better,  Launches are fucking quick! jolts my head right back and just trying to work out of the box and Bluetooth will give me a time! .
Just got home and it does really complement the box. Did a good handful of launches and it's really quick, scary quick. Feels like the box has grown in power! Feels like there is Much more torque. Manual for me is most impressive, sadly i just kept running out of road! The car just kept pulling and pulling the only thing I would say A few gear changes were still laggey going from 1-2-3 but mainly from a standing start. Once rolling didn't have any issues
"4th is now like another 3rd"
———————-
Tom in the UK – Customer who owns a Mercedes C350cdi 265ps
Hi guys,
Just thought I would give you a quick review on the TCU+
I have had the box for a week now just wanted to get a good bit of use out of it before I reviewed.
As I already had the CRD3 + tri channel box and a pedal box I wondered if it was necessary to buy the gearbox flash but I took a gamble and was pleasantly surprised, in eco mode it's smooth and pics up low rev range better than before. Sport is very good and manual is lethal!! Such fast gear changes for a diesel. Very impressed I feel my car now drives exactly how I wanted it to. Very happy!
Car: Mercedes c350 cdi 265ps
———————————
Adrian in the UK – Customer with a 2018 B9 S4 3.0 TFSI 354PS S-tronic
Flashed yesterday afternoon – did over 300 trouble free, fun and enjoyable miles today – with some very smooth and quick gear changes, noticeably less lag and generally a gearbox behaving and feeling like it really should do. No downsides noticed – and on a good (efficiency and ACC) 70mph run on the M4 was seeing 40+MPG. Thanks!
—————————-
Kev in the UK who has a 2015 3.0 171PS Toyota Hilux
what a difference!
Smoother and shorter up shifts and down shifts, more torque.
Well i went over typical scottish country roads to collect my trailer. Now heading south on the motorway. But whatta difference its made to the gear changes. I was planning on doing a before and after video but never got the chance. Once my trailer is loaded i will give more feedback.
Installed the TCU to my 2014 Hilux Invincible.
I already hve Tuning box + Pedal box.
The communication from DTUK was perfect, the unit was shipped quickly and well packaged.
The unit and instructions are very simple.
i followed the correct installation steps, then drove my Hilux 20 miles across countryside roads. The improvement is instantly noticeable – gear changes smoothed out, gear changes faster, and torque feeling is increased. This is for up & downshifts.
Then I drove over 250 miles towing a trailer on motorway – using the cruise control, again the gear shifts were smoother and faster. Then when it came to slip roads and roundabouts, the difference was clear.
In towns/slow driving – everything is smoother and the power/speed increases effortlesly.
It makes you wonder why they don't come out the factory like this!
I then drove my wifes Evoque the next day for 100+ miles the following day, and all I could think was "This thing needs a TCU!"
Highly recommend it to anyone who is thinking of it.
—————————
Francis in Canada, another customer with a 2017 Audi S5 3.0 TFSI 354PS S-tronic
OMG !!! Guys if tou have a dtuk modul for the motor you need the flash for the gearbox !!! It's fantastic.. Best $$$ spend on my car
—————————
Carl in the UK – Customer with an Isuzu D-Max thats recently purchased a TCU+
Fit my tcu to my dmax , noticed a change right away and done about 50 mile since fit and well impressed, used to be so erratic when changing down gears when over taking things used to drop down two gears revving it's knackers off , now only drops down 1 gear and is smooth as u like now
————————-
Tony in Australia – Customer with a B9 S4 3.0 TFSI 354PS 
oday did a 370 mile round trip, being the first long trip with the DTUK trilogy. Included 65mph cruising on a dual carriageway where the S4 purred along with gear changes like they should have happened from new. Also sections of single lane with short overtaking lanes. Here, kickdown in "D" from 50-75mph was so amazingly quick.
…speaking of empty wallets, when I had to declare I was buying the TCU Tune, the wife said 'OK, starting now, what you spend on the wagon, I want to spend the equivalent!' Typically, she actually spent more!!
———————-
Barry in the UK with a VW Golf MK7.5 R 310PS
Golf R 7.5
Yeah, I would say it's made a big difference to the car. The torque form the car is amazing. Gear shifts are defiantly quicker and the launch control am getting now is very impressive.
Probably the best thing I have done to the car yet I would say.
Andrew knows I like a moan if am not happy? but would defiantly recommend this product its a thumbs up from me
———————————
Tim in the UK with an Audi S5  3.0 TFSI 354PS 
Ok Gents I just went for a brisk 20 mile drive on some fast A roads. I'll reserve writing a full review until I've done a few hundred miles but I will say of the 5000 miles I've put on my car from new I think the last 20 I just did were the most enjoyable. I test drove a new Panamera 4S recently which ironically basically has the same 2.9L V6 engine in as the B9 S4/5 and my gearbox now feels and behaves like it did in the Porsche. Manual is now completely sublime, you can feel the extra torque in all driving modes and the changes are smoother both at low speed and when pressing on. I'll report back again when I've done some more mileage but initial impressions are if you're sitting on the fence about this don't, just do it.
Did a 30 mile drive this morning to work and the TCU has completely transformed my S5. I am so happy with my car now. The gear changes are smooth, fast & you can feel the extra torque but most importantly it now feels like there is a direct connection between the throttle and gearbox. Thanks Andrew you fucking legend
————————–
Rosco – WhatsApp group BMW 435D 313PS
Going well . I used to experience slip between gears .now, when the gears change, it is instant acceleration . Gear changes at low speeds are seamless . 435d
———————-
Alan in the UK – Audi B9 S4 3.0 TFSI 354PS
Some initial perceptions from my drive into work this morning. I'm driving an 67 plate Audi S4 avant with the tuning box (2+2) and pedal box on sport+1. Drive to work is about 10 miles, 8 of which is motorway driving. Gear changes driving out of town are perceptively much smoother and quicker when in town and driving normally in Comfort mode. On the motorway, not much to tell, but I did an overtake of a lorry whilst driving at 60. Foot down, pulled out and the drop down in gears from 8th to 4th was much much better, and without the 0.5 lag from before the TCU flash.
I'll post another report after my drive home from work, where I intend to "drive it like my gran stole it"
—————————
Amir in the UK VW Golf MK7 300PS
My car: Mk7 R JB4 complete Stage 2.
So I tried the TCU chip yesterday and first impressions are good ?
I'll be waiting for the advised hard run in on 100 miles before I make my final conclusion.
Things I noticed so far:
Car definitely shifts much faster!
Can feel the torque even more.
Has drastically lessened the lag I'd get coming out of a side road full throttle onto a main road. The thing just flys now!!
—————————–
James in the UK – Audi 3.0TDI 272PS
Just as by way of an update. I installed a few days ago into an Audi 272ps 3.0 TDI. I have found the mapping on the ZF8 speed very ponderous in D with big hesitations when putting on power from light throttle openings as the box has changed up to a high gear with very low revs on. The flash has massively improved the smoothness of the changes and pretty much all the hesitation has gone. It won't remedy the change points but this seems to be less of an issue now as it changes down much more seemlessly.. Definitely an improvement.
—————————–
Dan in UK – S4 B9 S4 3.0 TFSI 354PS S-tronic
I thought that since I'd been running the gearbox tune from DTUK on my S4 for a while now I'd give some feedback so others can decide if it's a good option for them.
Basically it feels like it's tightened up the gear shifts. Downshifts are significantly faster and therefore smoother and I've found that it's much smoother when travelling slowly and in traffic. I've also noticed with the 'butt dyno' that the pull in gear is stronger, potentially being down to the torque limiters being raised slightly to let more of the available power through.
Thankfully, the most annoying aspect of the gearbox has also been addressed by the tune. The initial lag is better, but the transition from braking to accelerating (like when approaching a roundabout or junction) is night and day. My car used to pogo if you tried to get on the power immediately after being on the brakes but this doesn't happen anymore thankfully.
I can't comment on the outright speed of the upshifts being faster as advertised because I've not had the chance to do a full launch control (that's the only time I noticed the shifts felt sluggish), but I'd imagine that much of the smoothing at low speeds is down to the shift speed being increased.
For installation it took all of 6 minutes and that included the 5 minutes for allowing idling of the engine afterwards.
All in, I'd definitely recommend it if you have the spare cash and it can be supplied for most makes of cars rather than just Audi. It also works with S-tronic and has similar positive effect by all accounts!
If you decide to buy, feel free to mention you read this review and it might get you some money off.
If you have any questions about my experience of it, just ask!
————————-
Andy in the UK – a customer with a VW Golf GTI 220PS
Excellent service from the DTUK team as always. Paid for the TCU+ yesterday afternoon and it arrived this morning.
Simple installation and a brief drive to the airport and wow, super fast and smooth gear changes.
I guess I'm a full package fanboy now as I have the FSR+, Pedalbox and now TCU+ but for a 5 year old non-PP Mk7 Golf GTI it's proper rapid fun ??
———————-
Brian in the UK Audi A4 2.0TDI 150PS S-tronic
Ok. 30 seconds to upload. 5 mins idle. 1 mile up
Road and back.
Smoother very low speed shifts in traffic. Quicker pick up in gear. Quicker short changes up and down. Stop start still works. Coasting disengage still works. Will give it a proper run tomorrow. Initial signs, has done exactly what I wanted it do.
Great work as usual Andrew
Right, part 2 of 3 updates on the TCU. Again short regular trip this morning from cold with lots of low speed junctions and roundabouts….cold, low speed changes much smoother, slow approach and pull away much much better. Comparison on old with same throttle input and time over same distance results in higher terminal speed. I have not been above 45 and for me it wasn't about outright performance as I have a B9 2.0 Tdi but it is just quicker for the same input without trying at all….will do a long run today and see what it's like at speed. Who knows the secret of the black magic box……?
——-
Suitable for these brands of cars from 2003 onwards …
TCU+  GEARBOX TUNING AVAILABLE FOR
ABARTH
AC
AIXAM
ALFA ROMEO
ALLIED
ASTON MARTIN
AUDI
AZURE DYNAMICS
BENTLEY
BMW
BREMACH
BRISTOL
CADILLAC
CATERHAM
CHEVROLET
CHRYSLER
CITROEN
COLEMAN MILNE
CORVETTE
DACIA
DAEWOO
DAIHATSU
DAIMLER
DFSK
DODGE
DS
FARBIO
FBS
FERRARI
FIAT
FORD
GREAT WALL
HONDA
HUMMER
HYUNDAI
INFINITI
INVICTA
ISUZU
ISUZU TRUCKS
IVECO
JAGUAR
JEEP
KIA
KTM
LAMBORGHINI
LAND ROVER
LDV
LEXUS
LIGIER
LOTUS
LTI
MARCOS
MARLIN
MASERATI
MAYBACH
MAZDA
MCLAREN
MERCEDES-BENZ
MG
MG MOTOR UK
MIA ELECTRIC
MICROCAR
MINI
MITSUBISHI
MITSUBISHI CV
MITSUBISHI FUSO
MORGAN
NISSAN
NOBLE
PERODUA
PEUGEOT
PGO
PIAGGIO
PORSCHE
PROTON
RENAULT
RENAULT TRUCKS
ROLLS ROYCE
ROVER
SAAB
SAN
SANTANA
SEAT
SKODA
SMART
SMITH
SSANGYONG
SUBARU
SUZUKI
TATA
TD CARS
TESLA
TEST
TOYOTA
TVR
VAUXHALL
VOLKSWAGEN
VOLVO