Toyota GR Yaris tuned to 309ps and 398nm using a DTUK Tuning box
---
Toyota Yaris GR 1.6 261PS
The Toyota Yaris GR was launched in 2020 and is equipped with a 1.6 3 cylinder  Petrol engine producing 261PSps and 360nm. Our technical partners DTE Systems developed a plug and play tuning box in December 2020 that we offered via our website several days later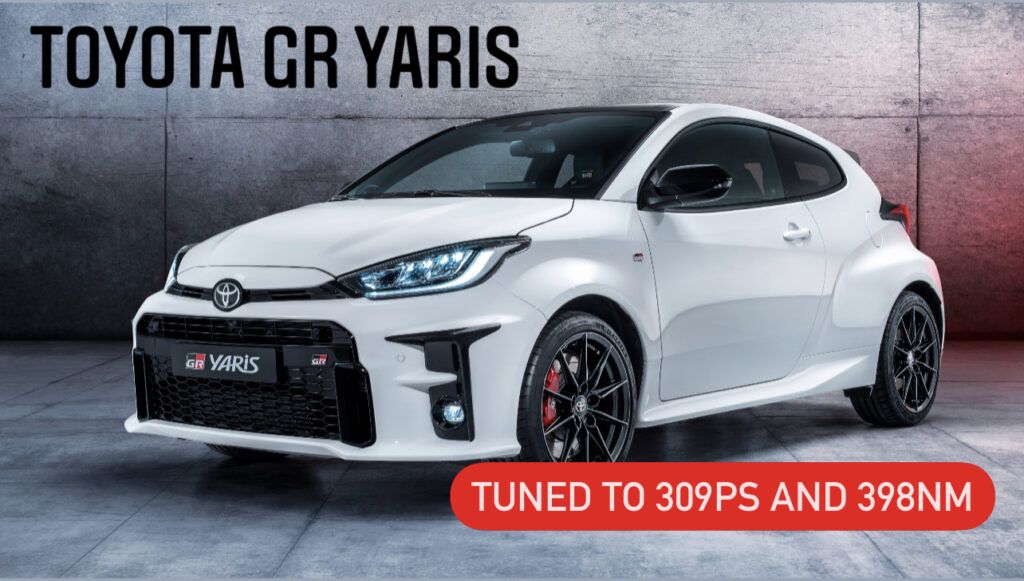 Toyota  claimed stats for the GR Yaris  are 261ps and 360nm, during our development stage the standard car that was used to develop the tuning box produced 279ps and 354nm, little more than expected. With the tuning box added we saw gains of 30ps and 54nm giving an actual result of 309.6ps and 398nm
You will find the rolling road graphs below showing 
standard power and torque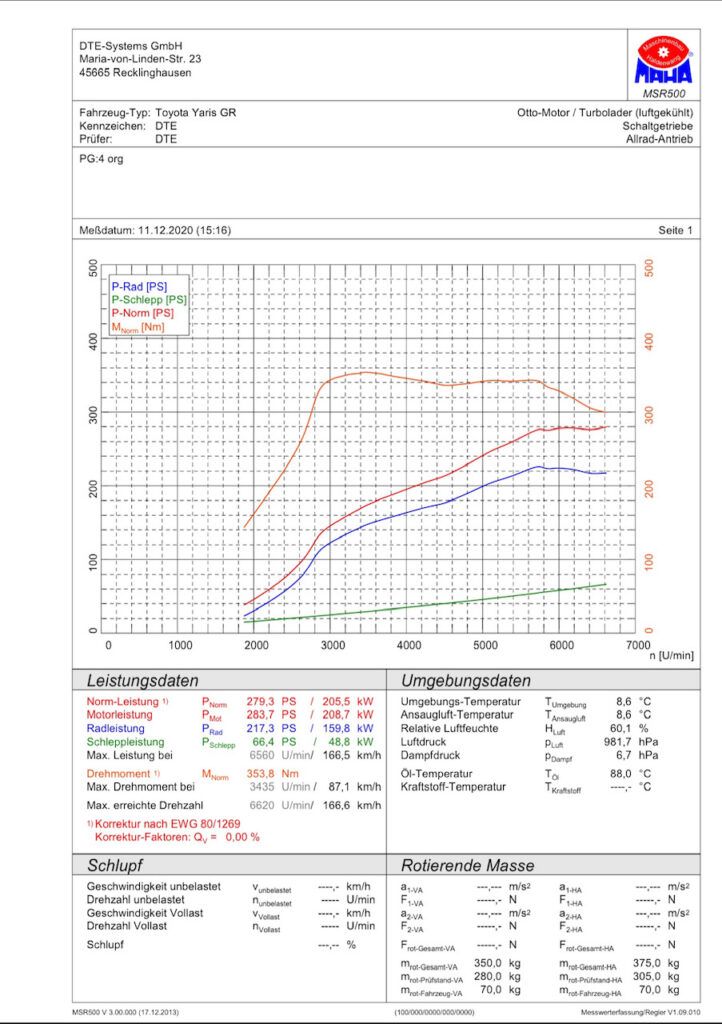 2) Tuned power and torque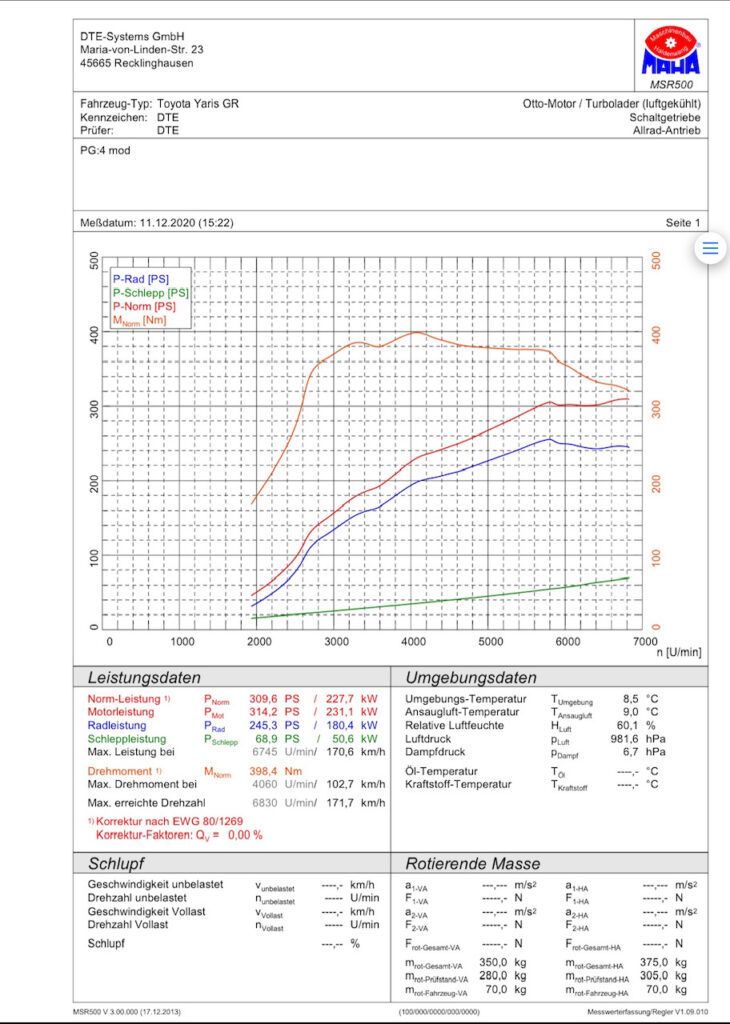 3) comparison between stock and tuned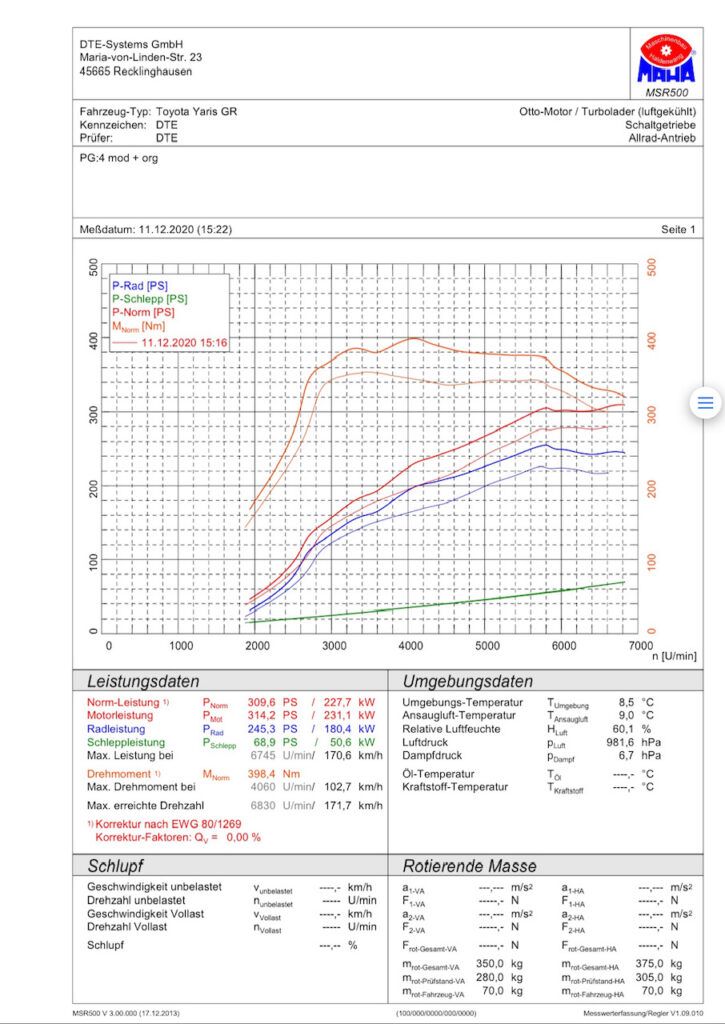 4) peak hp gain of 30ps at 5800 rpm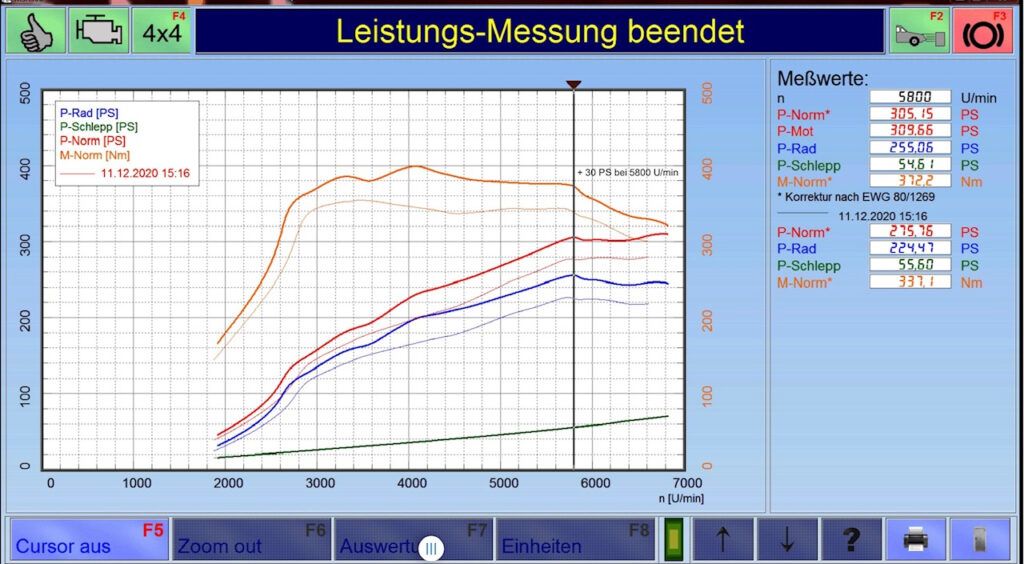 5) peak torque gain of 54nm at 4080 rpm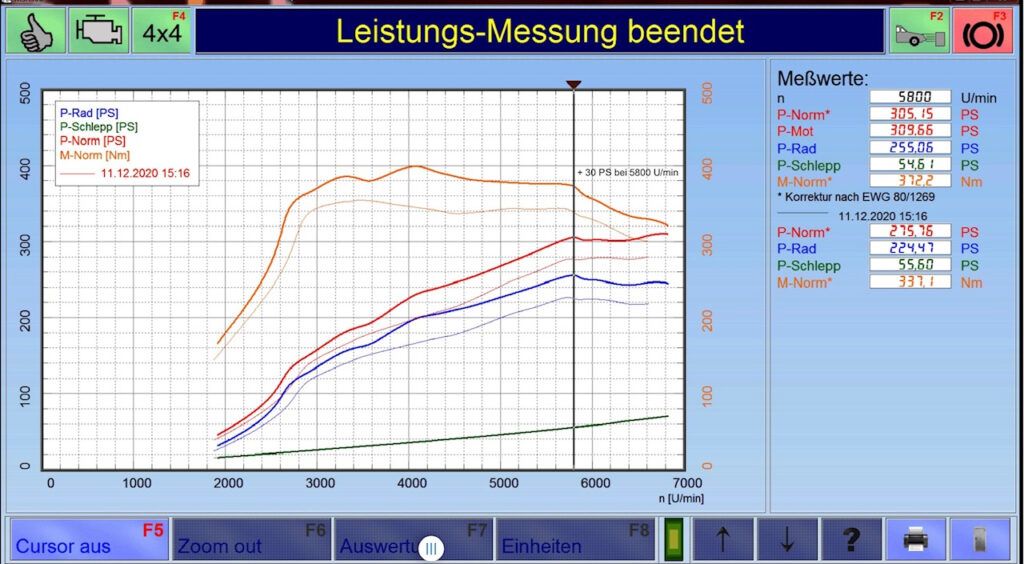 This customer has an ITG panel filter, plus MILLTEK OPF back exhaust producing 267ps, after he added the DTUK box the power increased to 302ps – a clear 35ps gain 🙂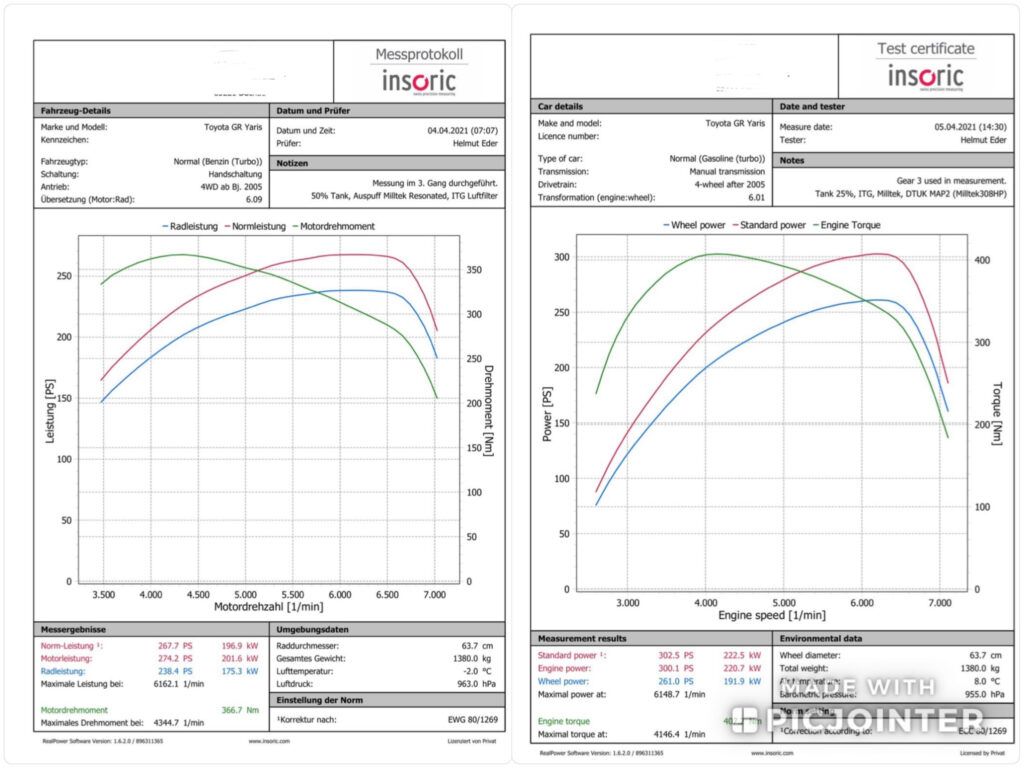 A customer sent us this dyno sheet – he was running our tuning box only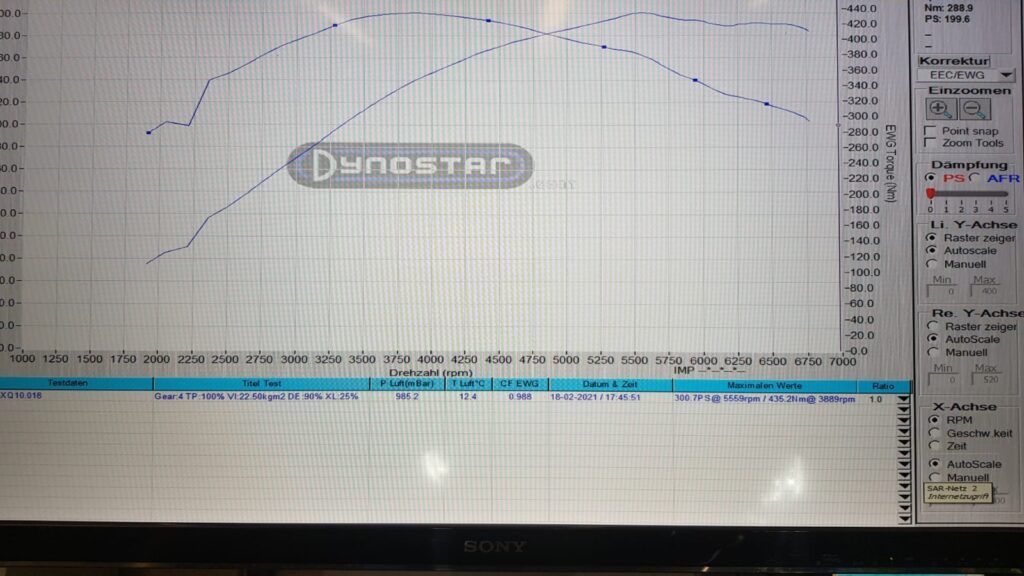 This graph shows a standard car, then power runs with Milltek Sports OPF/GPF back/delete running alongside bespoke files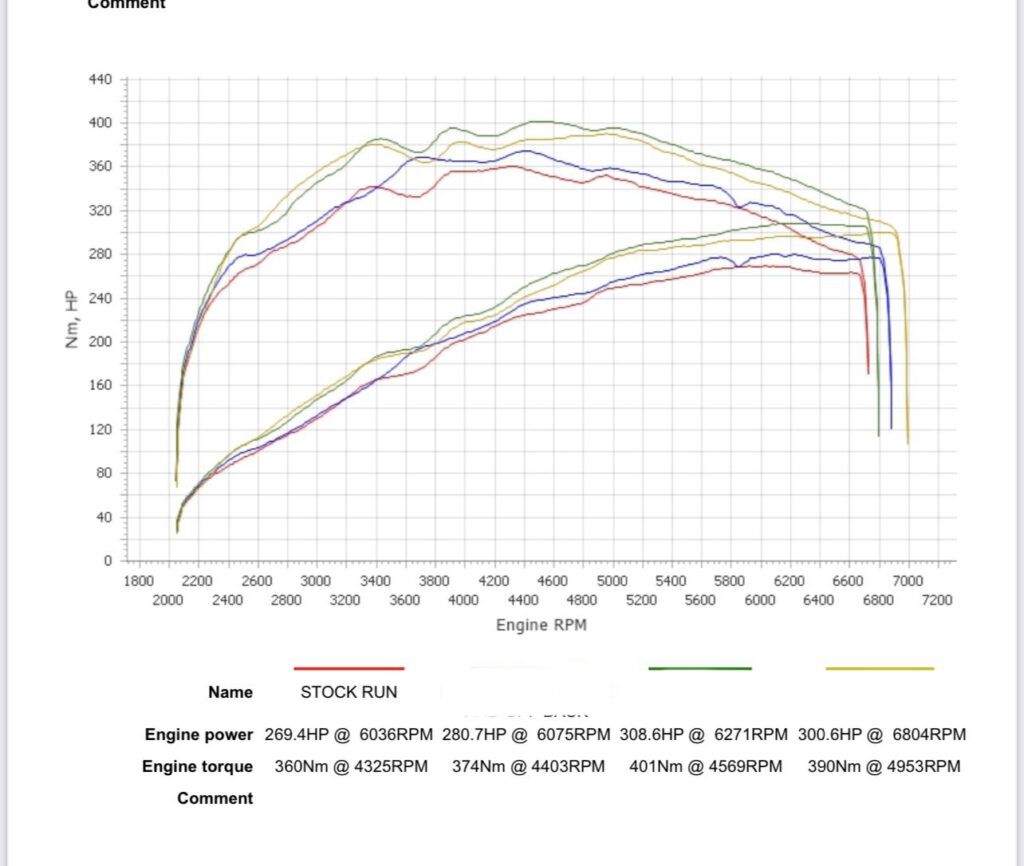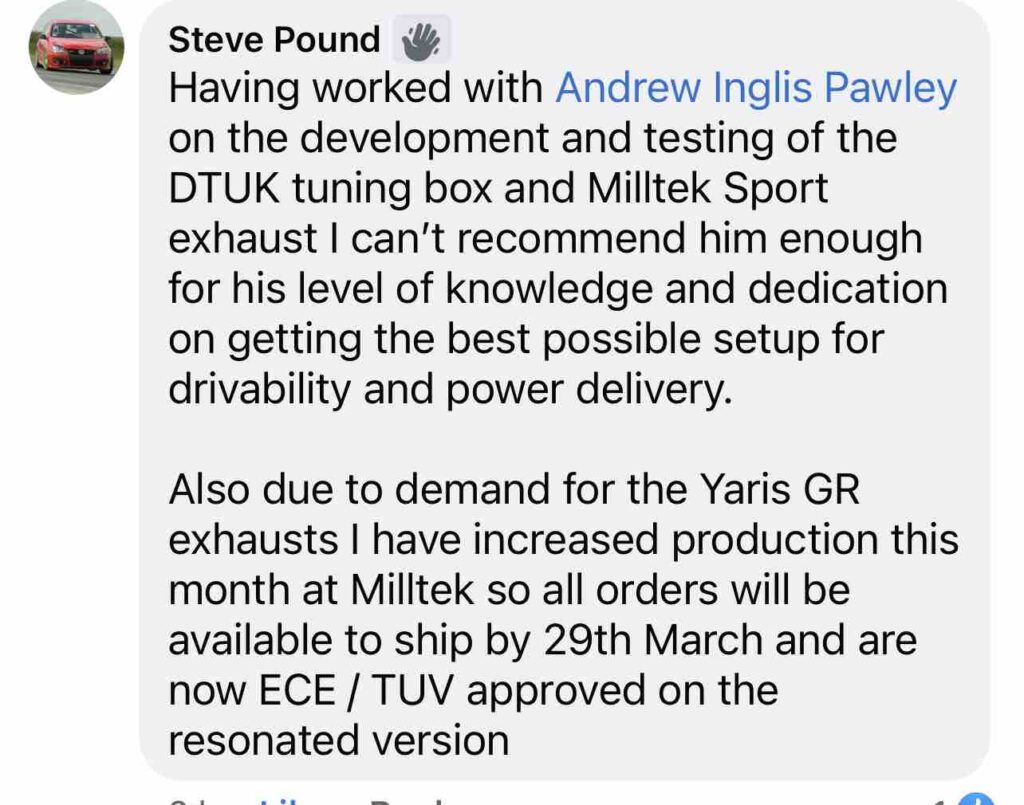 A recent review from Steve Foster ..
Hi All
Thought I'd share my review of the DTUK BOX, ITG Filter and RS Fabrication centre silenced straight through rear exhaust.
I'm both impulsive and an overthinker which isn't always the easiest mindset to manage. My late Father used to say to me I'll never go mad as I can't keep my mind made up long enough!
So I spontaneously bought the DTUK box then spent the next few weeks overthinking did the car really need any more power? I was that impressed with the car in standard form
What I didn't want to lose was the standard cars character and power delivery style. I was certain the car needed more noise so was pretty sure the RS Fabrication exhaust was the one for me.
I added the ITG filter a few weeks earlier but there wasn't a noticeable change to be expected but I was assured sound would improve once the box was added.
So in-between ordering the box after my spontaneous phase, my overthinking phase kicked in. Lucky for me I met Richard Mckay from RRG Toyota Macclesfield. Richard is a true enthusiast with his own GR on order and I wanted to build a relationship with my dealer for future mods etc so I'm happy to drive over from Leeds. I had many questions about the tuning box and Richard gave all the reassurance I needed and we went ahead and fitted it with the exhaust. There is something very reassuring about a Toyota Main Dealer being so passionate about the car but also open to the potential of it via some well-chosen modifications.
The short review is WOW, just WOW, the combination of the DTUK box and the RS exhaust totally transforms the car into something far more serious.
Now the extended review.
Upon starting the car there is a deep rumble which settles down after a short while into a more subtle neighbour friendly rumble.
After letting the car warm up the car feels immediately more alive, eager and responsive. As the revs build you feel like you are in something really special. Once the revs build past and 3500 the car really pulls hard and you feel that sensation in your stomach as you surge forward. The engine spins up so quickly its time to pull another gear and away we go again and repeat, the mid-range torque is just epic. The downshift with the IMT (I can't heel and toe) with the new exhaust, there is a lovely blip / bark with every downshift, very addictive. There is also some more welcome turbo noise. Honestly feels like you are in some sort of 80's rally car with the soundtrack to match.
I do have a couple of track days planned but I didn't buy the car for that. I bought it for its all weather B road ability. With these modifications it really is a B road weapon full of fun, character, ability and now just the right level of power.
The standard car is awesome but these modifications really take the car to another level.
Thanks go out to
@Richard Mckay for a fantastic service
@Andy DTUK for taking time out of his weekend plus his almost 24/7 availability on the dedicated WHATSAPP group
@Loz for the shakedown route / winter wonderland (lots of snow)
@Russel for the exhaust
As a company we try to be as honest and transparent as possible and hope that after reading the information above that you trust us to tune your Toyota GR Yaris. In fact, if you're reading this article we hope that you feel confident enough to trust DTUK to tune whichever vehicle  you have.
A customer based in the U.K. has been tuning his GR Yaris and at present with temps hovering around freezing his car in stock form is managing
30-70mph times of 4.78 seconds
30-70mph times of 4.09 seconds with our module installed
A customer from Germany has posted this video after installing his system to his GR, 0-60mph in 4.2 seconds
well update this as we receive more info 👍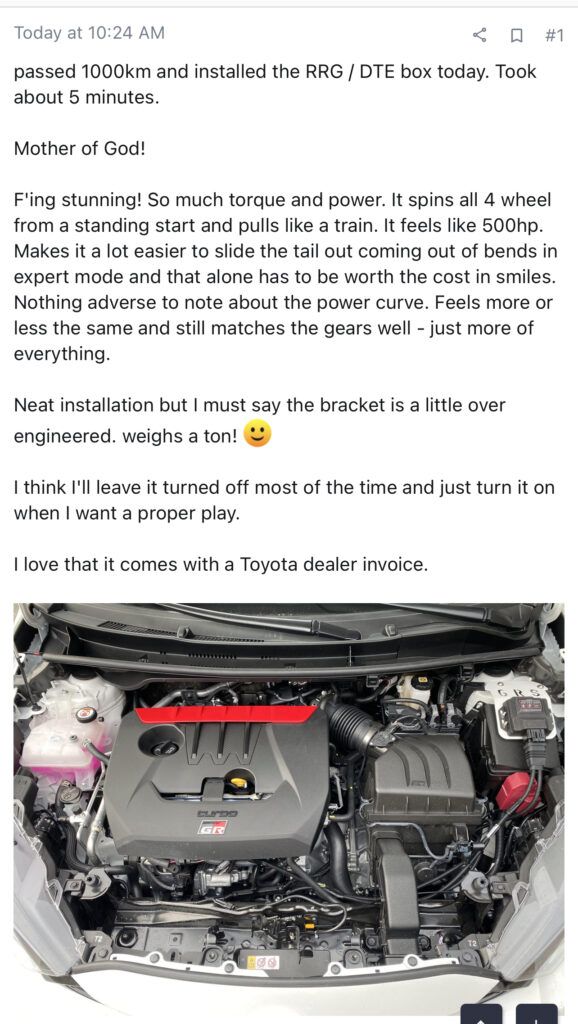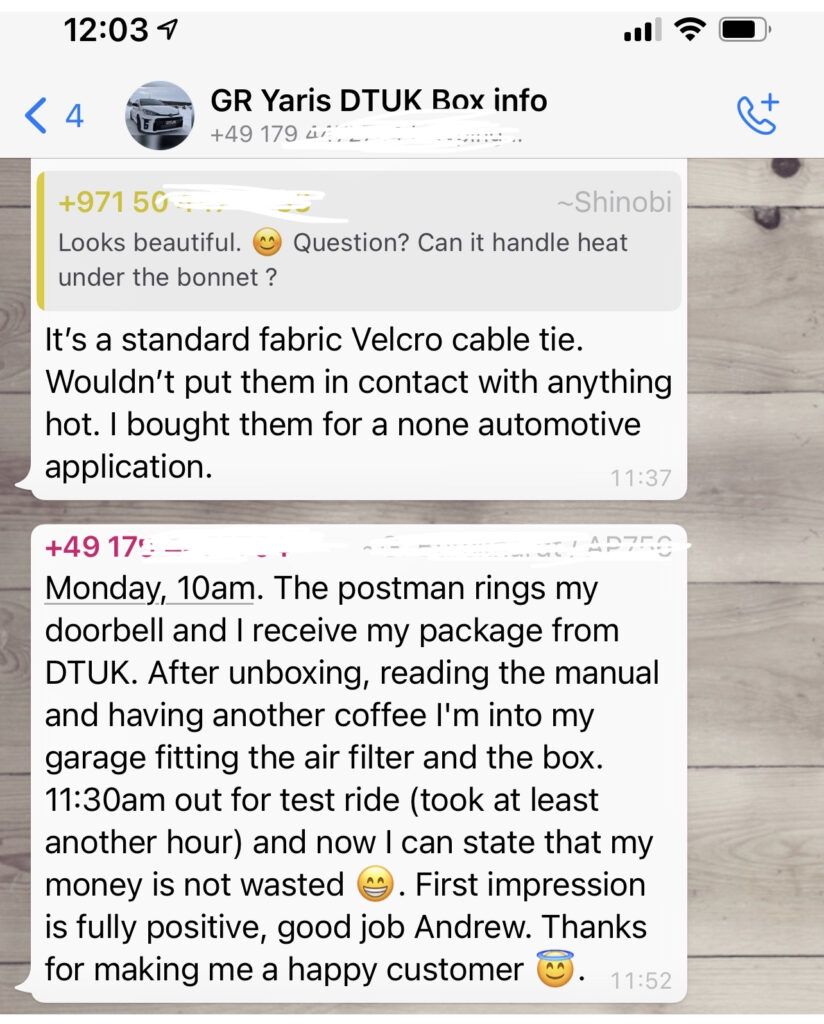 Install instructions can be viewed by CLICKING HERE
If you have a YARIS GR and you'd like to see what benefits adding a DTUK tuning box to your car are, then please CLICK HERE to see what we can offer you
if youre based in Australia or New Zealand, then please follow this link – CLICK HERE
If you use WhatsApp feel free to join our GR Yaris group where Andrew our MD is on hand to answer any questions you may have
https://chat.whatsapp.com/LjWPNbISFOC8eE7d9r690t
Update 😎😎😎😎😎😎😎
Click here for details of our 321ps /445nm options
Thanks for taking the time to read this post and if you have any questions then please don't hesitate to contact us.
Andrew ( MD/Founder/)